Not many people are more worthy of gifts than new moms. At a time when their day-to-day lives are changing so constantly, the best kinds of gifts you can give to new moms are ones that will make their lives a little less hard. This gift list for new moms is packed with items that they will find comforting, helpful, and total life savers on really tough days. We hope this gift list will help you to get the new mom in your life something they'll love.
1. New Mom Book
New mothers will make a lot of calls to experienced mothers for advice on what to do for their child. Those calls are encouraged, but it 's nice to have a reference guide for times when you don't want to make a call. A good book like this one can answer questions that new moms have, and give them advice from mom's they would never have met without it.
2.Baby Monitor with breathing detector
Mom's of newborns will find themselves constantly wondering if their child is breathing. This thought keeps many parents up at night. This breathing detector is equipped with two way talk, temperature monitor, humidity monitors, a camera and more.
3. Roomba Vacuum
Any gift that will take away a household chore is a great gift for a new mom. The Roomba is a self cleaning vacuum that detects dirt and debris on the ground automatically, and runs on it's own throughout the day.
4. Linen Sling
A good quality linen sling is a great gift for new moms! With it, they'll be able to carry their little around wherever they go.
5. Baby Brezza Formula Pro Advanced Formula Dispenser Machine
6. Lactation Tea
For new mothers who are choosing to breast feed, this tea may come in handy. Traditional Medicinals Organic Mother's Milk tea is filled with organic herbs to help promote milk flow.
7. High Chair Mat
New mom's and their partners will be cleaning up after their newborn a lot, especially when they're eating. A decent sized high chair mat will confine those spills to just that mat, instead of on your carpet or hardwood floors.
8. Q&A a Day for Moms: A 5-Year Journal
Most new moms want a way to remember their days. A journal is a good option, but not many new moms are willing to commit to writing a long passage of the day before each day. This cool Q & A a day set will allow you to answer one simple question a day, that will help to give a pretty accurate recollection of what your first few years of being a mom were actually like.
9. Meal Service Subscription Gift Card
Sometimes there won't feel like enough hours in the day to do everything for the baby and cook. A gift card to a hello fresh meal will give them something home cooked to eat, without half as much preparation time. These kind of gifts for new moms are awesome because they save them so much time.
10. Face Masks
A trip to the spa may be hard to schedule in the first few months of being a new parent, but that doesn't mean they should skip out on pampering themselves. An at-home face mask will feel like a facial condensed to 10 minutes. This Pacifica mask, and others like it, will make great stocking stuff gifts, or additions to gift baskets.
11. Audible Subscription
Audible is the best way to listen to a variety of audio books in one place. An audible subscription will give a new mom access to thousands of audio books, which include many books on parenting. They can listen to them while doing other activities around the house.
12. Wearable Breast Pump
It there anything more convenient for breast feeding women than a wearable breast pump. They can help to prevent leakage, and let you pump in nearly any position. A luxurious but very cool gift to give.
13. Comfortable, High-Rise Leggings
A good pair of leggings can provide comfort and support to new moms. They'll also accommodate their changing form with their stretchiness. As far as gifts for new moms go, these leggings are pretty high on the list.
14. Organic Multi-Vitamins
With so much time being focused on the baby, it may be hard for new moms to remember to worry about their own health. A good organic multi-vitamin can be a life saver, and help to avoid any nutrient deficiencies.
15. Planet Wise Wet Bag
These bags are perfect for dirty bibs, diapers, ruined clothing and other wet things you don't expect to have to carry with you. It's a controlled place, that won't leak onto other things and ruin a new mom's day.
16. Mobile Phone Printer
This gift for new moms will allow them to print a picture from their phone, no matter where they are. With just a few clicks, they're have a physical copy of some their favorite memories.
17. Bathtub Caddy
When it's finally time to relax, a nice long bath will be a dream come true. That bath will be even better with a glass of wine, some uninterrupted Netflix binging, and a few mood candles. This can all be done in an organized and unfussy way, with a bamboo bath caddy. Everything they need will be in reaching distance!
18.Honest Mama Beyond The Bump Kit
A pack of self-care items can be a great gift for new moms. This package from the Honest Company features a salt scrub, a glowing oil serum, a hydrating lotion, and a soothing nipple balm.
19. Sleeping Mask
Sleep is one of the best gifts for new moms that you can give them. When new moms find a few hours to sleep, it's important to get the most of them. They may come in the middle of the day, in the morning, or late in the night, but you'll want them to be able to sleep well regardless. This eye mask will ensure that no light disturbs them during their rest.
20. Slow Cooker
Another good gift to help new moms quicken the process of dinner is a slow cooker. Slow cookers are the best, because they stay in one stable space while they cook for hours, and you don't have to check on them too often. It's great for soups, pot roasts, and other easy dinners.
21. Baby Food Steamer and Blender
This 4 in 1 steam cooker and blender is a great gift for new moms who want to make their own baby food. When you think about it, the baby food you buy from stores is usually just mashed up vegetables. You can retain more nutrients by buying those foods and cooking/blending them yourself. If they feel it's a task they're willing to take on, few are as good as this one.
22. Breast Feeding Friendly Bras
When new moms are breastfeeding, they'll never know when they'll have feed their child. Having a good bra that accommodates breast feeding easily and comfortably can make a big difference. These bra are perfect gifts for new moms as they'll likely be changing them often due to leaks.
24. Kindle
When there is time to read, having a kindle on hand can be quite convenient. Kindles are able to hold thousands of book titles in one place, and a kindle unlimited subscription will give them even more options to choose from. Its slim design also makes it easy to fit into diaper bags and purses without being bulky.
24. Booby Tubes
This pack comes with two booby tubes, to provide breast comfort to new mothers. They're made with organic cotton and free from any gel beads. When warmed they can help to encourage milk flow and avoid clogged ducts. When chilled they can reduce swelling and tenderness.
25. Luxury Pajamas
It will be all about comfort for those first few months (or years) after giving birth. These pajamas from Victoria's secret are comfortable, easy to get in and out of, and really cute!
26. Fit Bit
Finding the time to go to the gym can be trick when you're a new mom, but staying active should still be a priority. Creating a step goal for the day can be a great way to keep your body moving, and a Fit Bit will help you keep track of your progress throughout the day.
27. Breast-feeding Support Oat Bars
These are great, nutrient-dense snacks to gift a new mom. They come in a variety of flavors and may be able to assist with breastfeeding efforts.
28. Slipper
Slippers will be the shoe of choice for most new moms. Give them an upgrade with a pair of super soft, slip-resistant slippers to keep their feet warm all day.
29. Aromatherapy Machine
Aromatherapy can be a welcomed part of any new moms life. It's safer than a candle because no fire is involved, but it can still make your room smell amazing.
30. Comfy Sweat Pants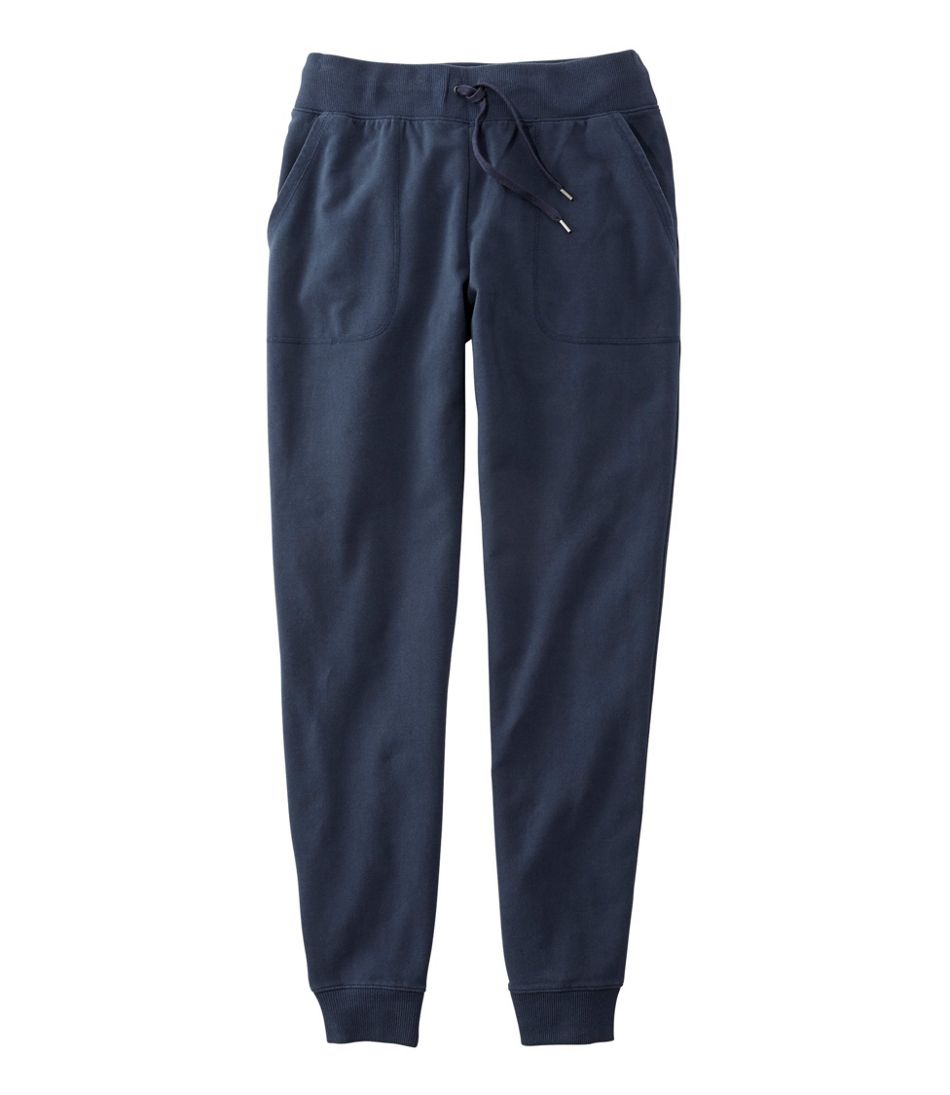 New mom's want to be comfortable, and few things are as comfortable as a pair of sweatpants. They're the perfect gift to accommodate all that a new mom has to do each day.
31. Mama Bird T Shirt
This t-shirt has become a must-have gift for new moms, and experienced moms alike. It's an awesome, not tacky way to say welcome to the mom world.
32. Postpartum Care Kit
This postpartum kit comes with a few soothing goodies to treat a new mom as she begins to heal from delivery. Kits with a few gifts in them are often more exciting to open, so you can't go wrong with a gift like this one.
These gifts for new moms are just a few of the many things you can do to make a new mom's transition easier. For more gifts for the special women in your life, check out our other gift lists!